Hudson, Ohio Mayor Argues That Ice Fishing Will Directly Lead to Prostitution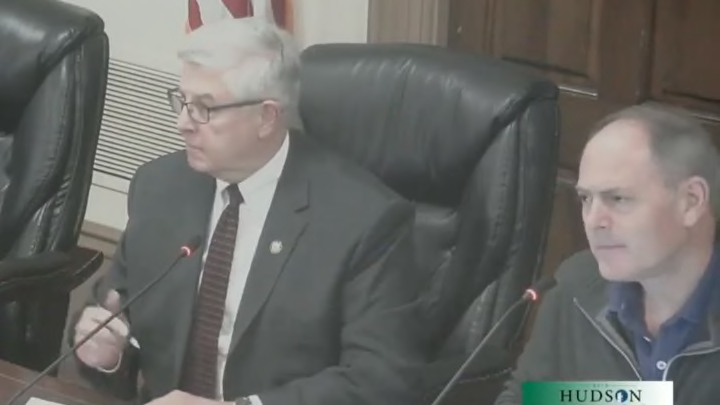 Craig Shubert, the mayor of Hudson, Ohio, spoke out about the dangers of ice fishing at a city council meeting on Tuesday night. Specifically, how if you allow ice fishing in Hudson Springs Park this winter, then next year someone will expect to bring an ice shanty out on the lake. And from there? Well...
"And if you then allow ice fishing with shanties then that leads to another problem: prostitution. And now you've got the police chief and the police department involved. Just data points to consider."
These are not data points, so much as they are a collection of random words, but perhaps this insane argument served its intended purpose because some council members then laughed and agreed they didn't want shanties.
Lest you think this is a harmless gaff, Shubert has made these leaps before. In the fall he made news when he demanded five members of a school board resign after accusing them of disseminating pornography in a classroom. This was, of course, completely untrue. Just as ice fishing does not lead to prostitution.