How to Watch 2021 NFL Draft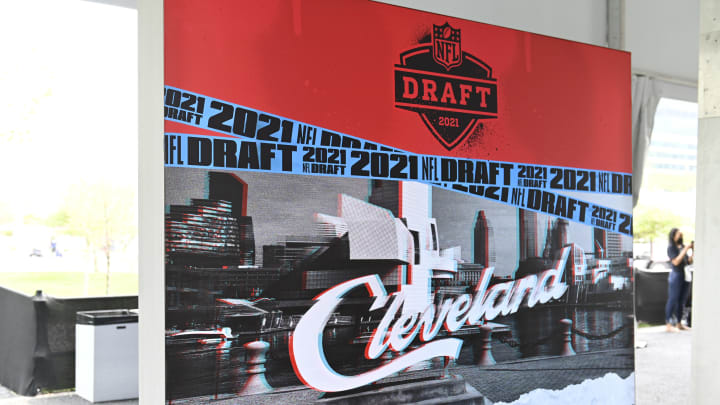 2021 NFL Draft / Duane Prokop/Getty Images
The 2021 NFL Draft, the event we have all been waiting for, has finally arrived. Months of speculation and analysis will prove all for naught as teams go in bizarre directions and the end of Round 1 finds everyone's mock drafts in tatters.
Man, it'll be fun. This year's event will be held in Cleveland, Ohio and will be (at least partially) in-person after last year's fully-virtual event. Here's all the information you need to know about the 2021 NFL Draft.
How to Watch NFL Draft 2021
The 2021 NFL Draft will be broadcast on ABC, ESPN, and NFL Network.
NFL Draft Stream
The draft will have online streaming options available through the cable subscriptions of the three networks.
NFL Draft Channel
As mentioned above, the NFL Draft will be broadcast on three separate channels, each with their own analysis team. ESPN will feature Mike Greenberg as host, while NFL Network will have Rich Eisen, Daniel Jeremiah, and Charles Davis. ABC's crew is headlined by the usual College GameDay faces, with Kirk Herbstreit, Rece Davis, Desmond Howard, Maria Taylor, and David Pollack covering the event. On Saturday, when the final four rounds take place, ABC will simulcast ESPN's coverage.
When Does NFL Draft Start?
The first round of the 2021 NFL Draft will begin on Thursday at 8 p.m. ET. Day 2, consisting of the second and third rounds, will begin at 7 p.m. ET. Day 3, consisting of the fourth, fifth, sixth, and seventh rounds, will begin at 12 p.m. ET.