'House Of The Dragon' Episode 2 Review: Just How Different Is It From 'Game of Thrones'?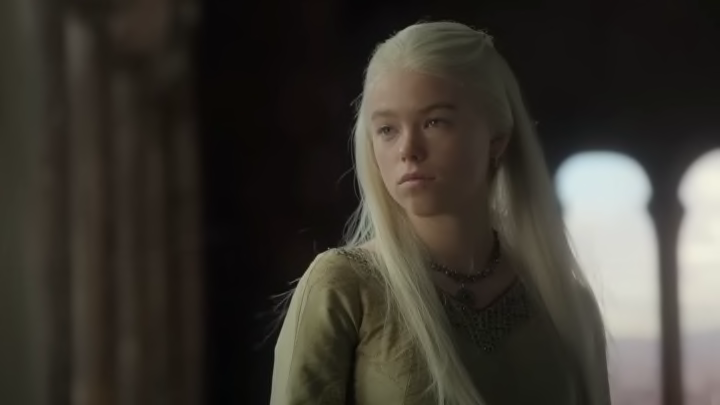 Courtesy of HBO /
0:30--2:00: Intro and initial impressions of Episode 2, including the brand-new opening sequence.
2:00--10:30: Breaking down the key plot moments of the second episode and discussing the pros and cons of the much-faster pacing compared to Game of Thrones.
10:30--12:30: More dragon talk.
12:30--19:00: Alicent Hightower has entered the field of play in the political realm. Praising the tremendous performances of Milly Alcock (Rhaenyra Targaryen) and Emily Carey (Alicent). Dissecting the complexity of Matt Smith's Prince Daemon.
19:00--22:00: Revisiting the issue of establishing sympathy for any of the main characters vying for the throne. Also, finally someone balks at marrying a 12-year-old.
22:00--27:30: As in GoT, it seems powerful women will be driving the plot forward and making things happen. How has House Of The Dragon set itself apart in other ways?
27:30--30:00: Final thoughts and giving ratings for the second episode of the season.
Liam McKeone and Ryan Phillips get together to discuss the thickening plot of House Of The Dragon after Episode 2. They explore just how different the show has been so far compared to its predecessor after two episodes, from pacing to characters. Additional topics include breaking down the finer aspects of the developing storylines, the introduction of the other-worldly villain by the name of Crabfeeder, praise for Milly Alcock and Emily Carey, and the new introduction of the show that didn't stray far from its roots.