'House Of The Dragon' Episode 4 Review: Where's the Conflict and Why Did Prince Daemon Cut His Hair?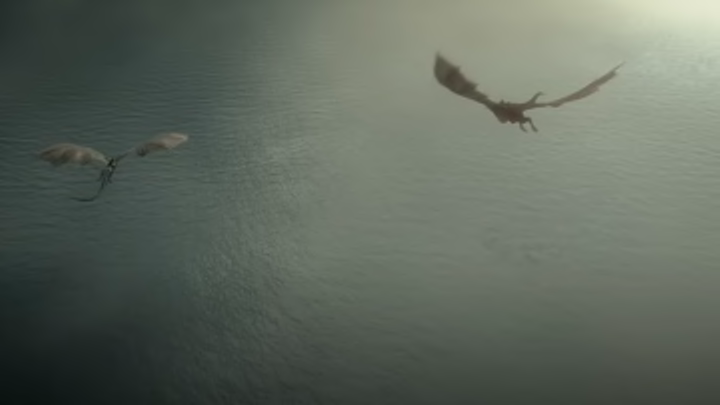 Courtesy of HBO /
0:30-7:00: Reviewing where the show is now and how we felt after Episode 4. Did Prince Daemon really say what Otto Hightower claimed he said early in the season? Is the Plan B tea a trap for Rhaenyra?

7:00-16:30: Prince Daemon doesn't appear to be much of a long-term planner. How much is the viewing experience hampered by a lack of context for those not elbow-deep in Westeros lore? The awakening of Rhaenyra.

16:30-24:00: A lot happened in a very short amount of time between this episode and last, a change-up for the show. Discussing Otto Hightower's fall from grace and the difference between him and other palace insiders in the GoT universe. "Coupling" is a fun word. Viserys' hair is thinning.

24:00-35:30: The whole Crabfeeder battle still doesn't make a lot of sense and we never got to see his demise. Stephen explains why he hates the new intro. Where does the central conflict now lie outside of the endgame, which we already know? Final thoughts and ratings.
House Of The Dragon is nearing its midway point. Liam McKeone and Stephen Douglas are still watching. They aren't exactly enthralled but there are pieces to work with here. Reviewing the fourth episode of the series, which eliminates what appeared to be a central conflict, and anticipating where the show will go next. More importantly, why did Prince Daemon go from his flowing locks to an emo haircut better suited for a mid-2000s punk rock show?