Hornets Announcer Suspended For Tweeting N-Word Says He Was Trying to Type 'Nuggets'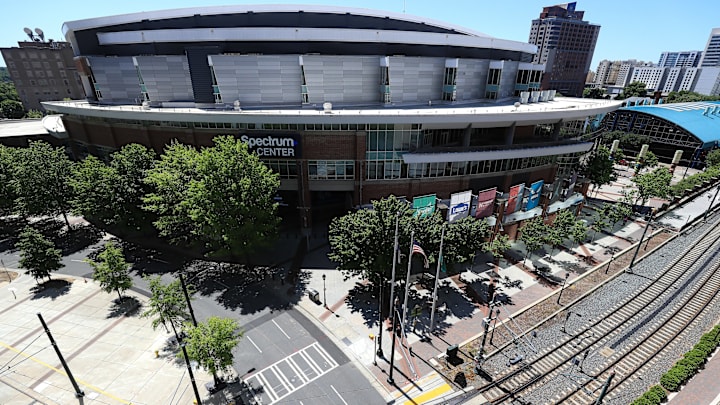 Streeter Lecka/Getty Images
The Charlotte Hornets have suspended play-by-play radio announcer John Focke indefinitely after he used the N-word in a tweet Monday afternoon. Focke said this was the result of a misfortunate typo while commenting on Game 1 of the Utah Jazz-Denver Nuggets playoff series.
""Shot making in this Jazz-(N-word) game is awesome! Murray and Mitchell going back and forth what a game!" the tweet read."
The announcer, who just finished his first year behind the mic for the Hornets, posted an apology hours later.
The Hornets also released a statement.
Yikes. There's no middle ground here. It's either the most confounding and forced virulent racism or an extremely bad break resulting in the general proximity of the I,U and R,T keys.
The Hornets really don't have a choice but to suspend him pending a thorough investigation, the result of which will surely satisfy everyone.