Dodgers Fans Brawl During Home Run Derby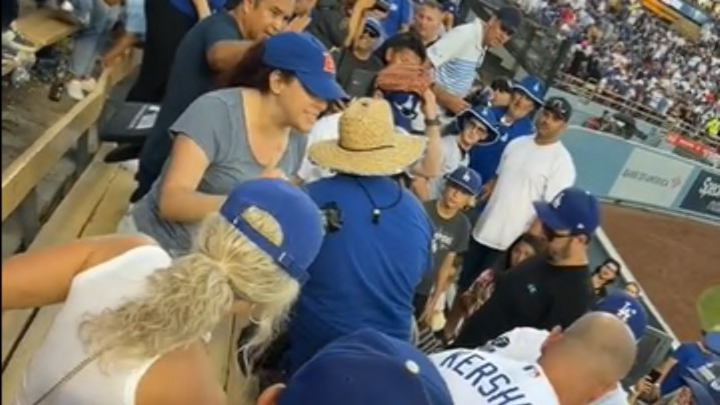 Dodgers fans brawl at Home Run Derby /
The Los Angeles Dodgers are hosting the 2022 MLB All-Star Game and are sharing all aspects of what the franchise and stadium are famous for with the rest of baseball. That includes lots of sunshine, views of the San Gabriel Mountains, Dodger Dogs and, of course, fans that start vicious brawls with each other on a near-nightly basis. Yeah, that's right, it happened again.
Monday night during the Home Run Derby, a pair of Dodgers fans threw hands while a number of innocent bystanders looked on stunned.
Here's video:
It's the Home Run Derby, man. Maybe the most chill, enjoyable event of MLB's entire calendar. What are you doing?
As we all know, Dodgers fans are famous for fighting people from other fanbases, police, and security guards, but mostly each other, like here, here and here.
Guys, it's an exhibition. Relax.