Latest NHL Leads
Hockey News Apologizes For Putting Zdeno Chara on Cover of 'Diversity Issue'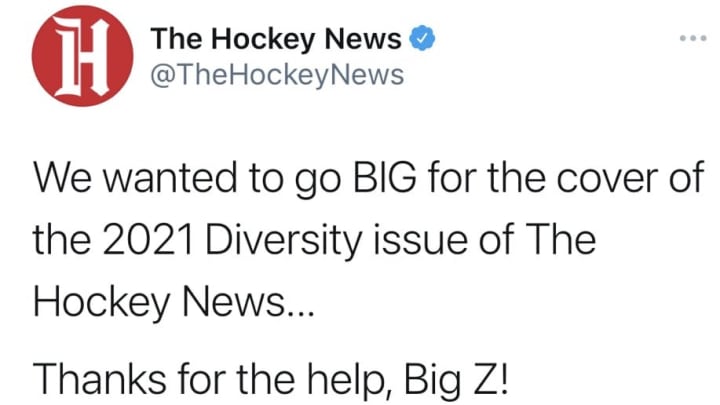 Since deleted tweet from The Hockey News. /
The Hockey News was briefly the main character on Twitter today when it tweeted that the magazine wanted to go BIG for the cover of its upcoming "2021 Diversity issue." The only problem was, it wasn't actually a diversity issue so it turned into a Diversity Issue because the player featured on the cover was Zdeno Chára. As many people quickly pointed out, Chara is white.
The Hockey News deleted the tweet and sent out this explanation:
That's some unfortunate miscommunication. If you were a hockey publication considering a diversity issue, Black History Month would certainly be an excellent time to do it. And there are several stories on individuals from diverse backgrounds inside.
Unfortunately, somewhere along the way it stopped being (or never was) a diversity-themed issue. Zdeno Chara became the cover story and someone sent the social media team misleading information. Now the magazine is stuck apologizing.