High Schooler Makes One of the Greatest Defensive Plays You'll Ever See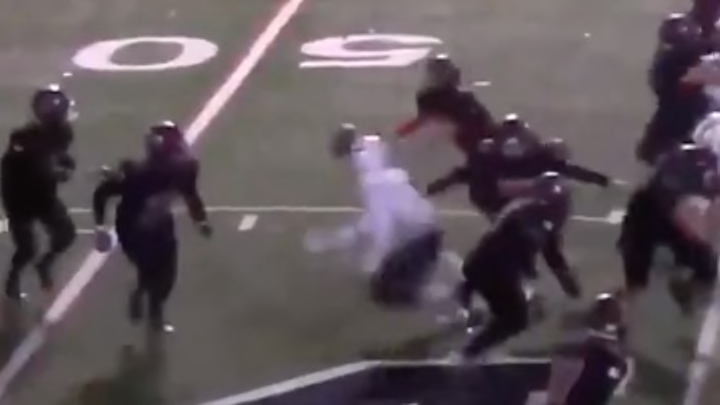 Wakeem Page is a defensive end for Cathedral Prep (Pa.) still riding the high of an wrecking ball of a game last Friday in which he returned two fumbles for touchdowns. One came about pretty routinely. The other has him being featured by the SportsCenter account and appreciated for unreal timing. As you'll see below, Page timed his rush expertly and was in perfect position to take a quick pitch from the Meadville quarterback out of midair and race the other way before anyone else could react to the sorcery.
It was no accident. Just like Michael 'Squints' Palledorous at the community pool, he meant to do that.
"We'd been watching film (of Meadville's offense)," he said, "so I knew when (Longstreth) moved out (of the pocket) about two yards that it was going to be a pitch play. I shot the gap and (the ball) just landed in my hands."
Yes, it did. Poor Longstreth. A hard-charging defender taking a quick pitch out of the air before it reaches its intended target is not a contingency a quarterback is going to plan for between world studies and trigonometry.
Imagine being the running back here. Already down 34-7, just trying to get a few extra yards for the stat sheet and a blinding ball of light comes out of nowhere to get six going the other way. Probably about the time one realizes it's truly not their day.