High School Football Scouts Are Brawling in the Stands Down in Mississippi, Nature is Healing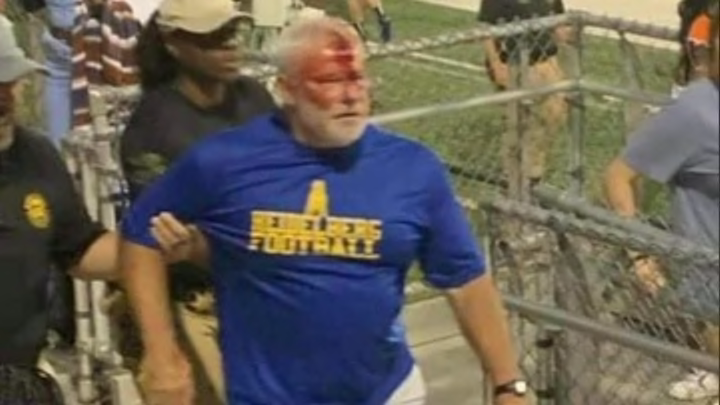 The high school football season kicked off en masse last night, which is a bit confusing because we spent so much time talking about how Fridays needed to remain uncrowded with collegiate or pro ball so the kids could have the spotlight. Of course, the student-athletes have always been forced to share this crowded stage with adults, who we all know take things a bit too far and take the fun out of things. Alright, all of this sounds a bit preachy when I should be wasting precious little time before the public violence.
So here's the scene at a game down in Mississippi where a dude resembling one of the state's favorite football sons purportedly went out to do some scouting and got more than he bargained for like some sort of Fall Out Boy song.
Bad day for the Heidelberg brand. One wonders how the Oilers can possibly respond to such footage with a trip to Southeast Lauderdale on the docket tonight. These things can go one of two ways. A blood-stained shirt can bring them all together or cause them to break.