High School Basketball Announcers Have Insane Exchange About Dead Family Dog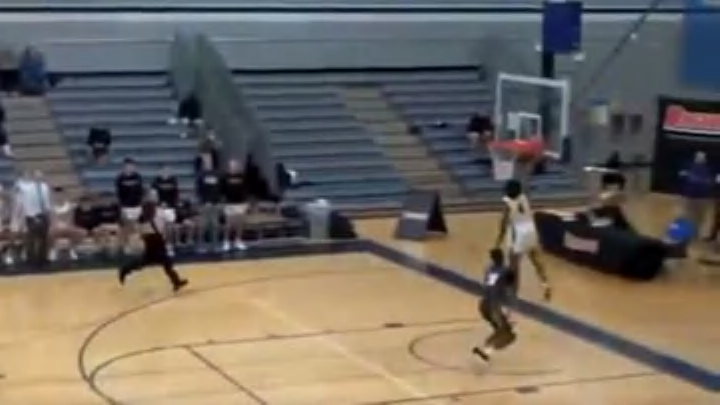 This is a very short clip from a November YouTube stream of a Minnesota high school basketball game. In the clip you'll hear announcer Lee Bernick talks about losing a 12-year old named Lucy who was run over in his driveway. In the middle of this heartbreaking story, he's interrupted by his partner, George Nusbaum as a steal and dunk takes place on screen. Nusbaum screams, "Oh! Was she run over like that?"
Luckily, this was a story about a dead dog. And no one's feelings were hurt. Still, out of context, this is one of the wildest things you will ever hear on the call of any sporting event at any level. Heck, even with context this is still a pretty insane thing to happen during a sports broadcast.
Thank you Sports Illustrated for tracking down the pertinent parties.