Hideki Matsuyama Hits Impossible Shot That Stops Dead on Foot Bridge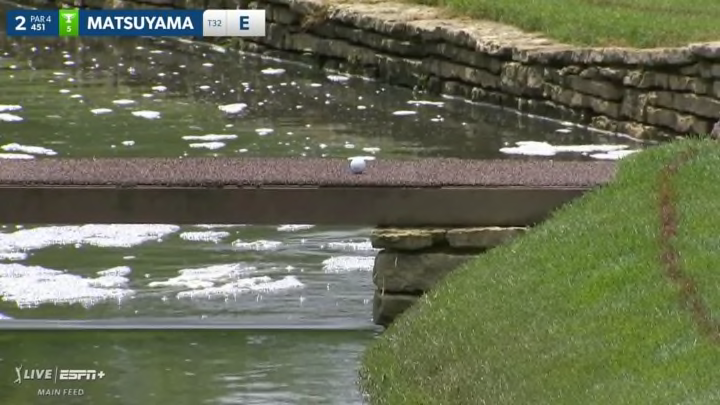 How? /
Hideki Matsuyama is among the professional golfing contingent at Muirfield Village participating in the Memorial Tournament this weekend. Thursday's opening round got off to an awfully weird start for Matsuyama as he managed to hit what we would all consider to be an impossible shot by accident on the second hole.
Matsuyama ran into some water trouble off the tee and was facing a rather lengthy approach shot to try and save par. He went for it all and smacked his ball, but it drifted right and took a weird bounce that seemed destined to end up in the water.
Somehow, it didn't get wet. Instead, his ball impossibly balanced and then stopped on a bridge barely the width of a foot.
Matsuyama took a drop instead of trying to play it, but how on earth did this happen?
Absurd. Golf balls aren't supposed to do that on that kind of surface.