Here's Actual Footage of Bryson DeChambeau's Epic 417-Yard Drive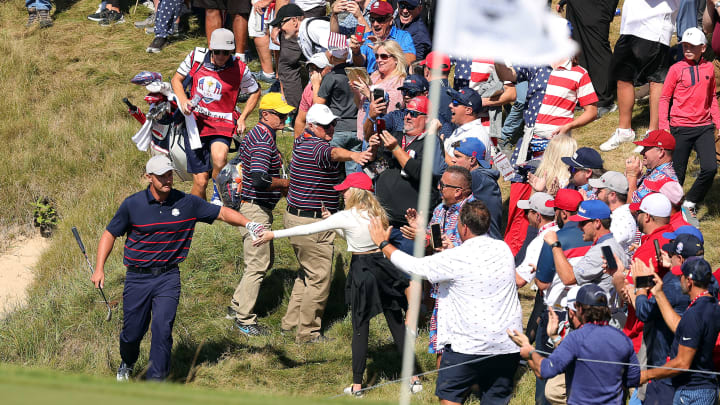 Stacy Revere/Getty Images
Bryson DeChambeau uncorked a mammoth 417-yard drive on No. 5 as a reminder of his unique skill set. That's like if two weekend warriors combined their tee shots and there's no chance both of those would also be in the meaty part of the fairway, where DeChambeau put himself. Also with no chance? The poor Ryder Cup cameraperson trying to capture moment. Watch as they slowly realize they were looking in all the wrong places.
It was still a much better product than the one offered on NBC, which consisted of Mike Tirico describing the majestic shot.
Positive spin here: this is a quicker turnaround and a more complete picture than what a sketch artist would have offered.
DeChambeau would go on to pitch within a few feet for a kick-in eagle.
The USA side has a chance to jump out to a pretty significant lead by the end of business today at Whistling Straits. DeChambeau as beloved American hero is going to be weird.