Udonis Haslem Given Rocking Chair in Honor of His Final Game With Miami Heat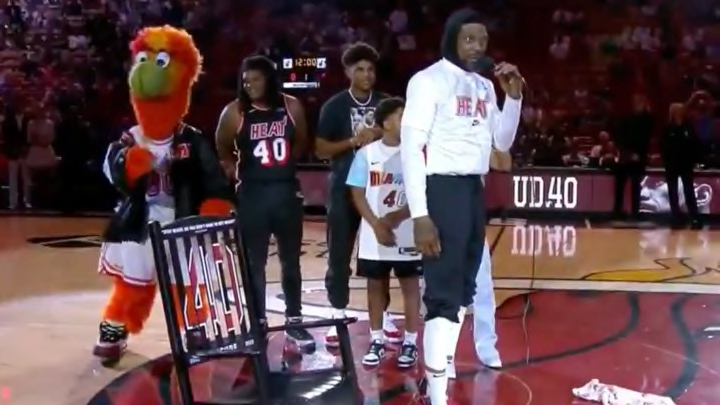 Udonis Haslem /
It felt like it would never happen, but Udonis Haslem's illustrious NBA career is finally coming to a close. The 42-year-old Miami Heat lifer announced this would be his last season before the games began, and on Easter Sunday played his final regular-season game in Miami. Given that the Heat are already locked into the play-in tournament the Sunday game did not matter and thus they were able to give Haslem all the pomp and circumstance they desired.
This included gifting Haslem a rocking chair on the court before the game, which is undeniably hilarious.
To make it all better, Haslem was quickly subbed in early in the first quarter and pulled down a rebound before drilling a three. A rocking chair or a fountain of youth? Who's to say, really.
The Heat bench will look a lot weirder without Haslem sitting at the end of it after all these years. An appropriate send-off.