Hasan Minhaj Rips Skip Bayless Over Giannis Antetokounmpo Take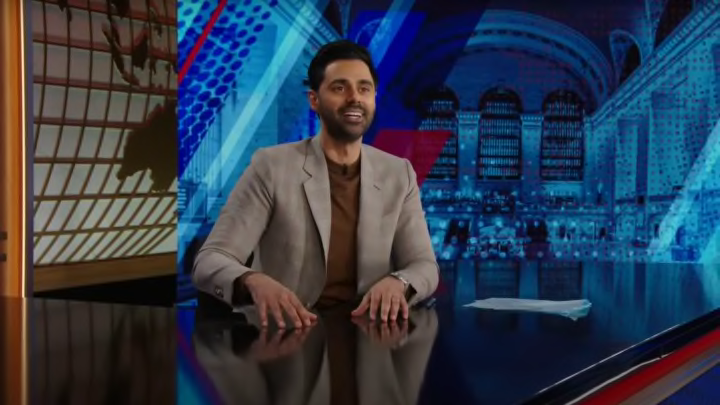 Hasan Minhaj is taking his turn hosting The Daily Show this week and the former correspondent has started things well. On Monday he had two-time NBA MVP Giannis Antetokounmpo as his guest to promote his charitable foundation. After a really fun discussion, Minhaj set up some playful trash talk for the far-too-nice Giannis to read. It was really funny. Until Skip Bayless had to ruin it.
On Tuesday, Bayless took to the air on Undisputed and took aim at Giannis for his comments about Kevin Durant. Let's just let Minhaj describe what happened and how Bayless twisted it to create a discussion topic:
And here's the full segment for those who haven't seen it:
So he's clearly joking, these are written for Giannis and he immediately apologizes for what he said. It's. A. Joke.
Minhaj is right. The culture of twisting and distorting things is absolutely the reason athletes avoid opening up or doing anything fun. They know no matter what they say they'll somehow be attacked. Giannis took part in a fun skit on a comedy show and Skip Bayless turned it into a mortal sin. It's so lame.