Harry Caray Hologram Sings 'Take Me Out to the Ballgame' During Field of Dreams Game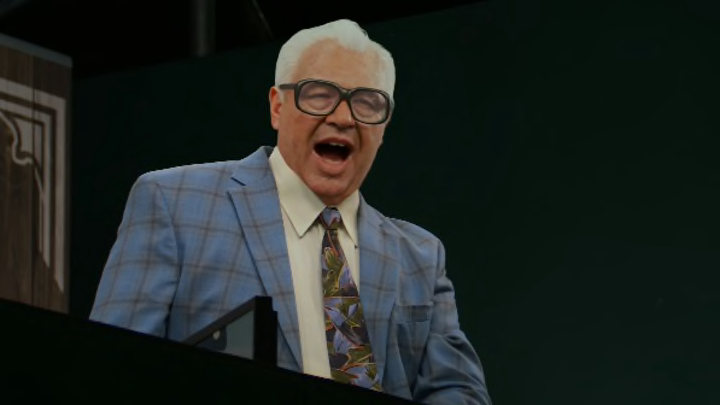 During Fox's broadcast of MLB's Field of Dreams game Thursday night, a very strange thing happened during the seventh-inning stretch. A hologram of legendary Cubs broadcaster Harry Caray sang "Take Me Out to the Ballgame." And man, did it get weird.
It looks ... so weird. It looks like something out of MLB The Show got plugged into the Field of Dreams game. We had an inkling this was coming and some claimed it might be, "offensive." I'm not sure I'd go that far, but it was weird.
I did notice Fox didn't linger on the hologram too much, which was probably strategic. The whole thing was a little weird.