Hayden Buckley Is Making Hole-In-Ones, Making History at The PLAYERS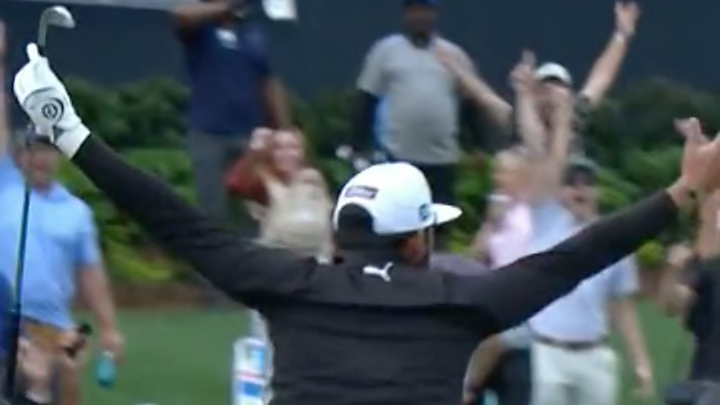 Hayden Buckley was one of the first people to play TPC Sawgrass' famed island green as The PLAYERS Championship got underway this morning and he made the most of the opportunity. Buckley, who came in 27th in the FedEx Cup standings, rolled in an ace by negotiating spin and slope to perfection.
Not content to rest on his laurels, he birdied the challenging 18th hole, his ninth of the day, to move to -4 on the day. At this moment he's added another birdie and is enjoying a share of the lead.
The two-hole stretch was historic as the PGA Tour sent out a note that Buckley is the first player in the tournament's history to follow up an ace with a birdie on No. 18.
Eventful morning. If for some reason you think this is a weekend of destiny, Buckley is 35-1 to win the whole thing. Crazier things have happened.