Hanser Alberto Costs White Sox Win After Striking Out on Game-Winning HBP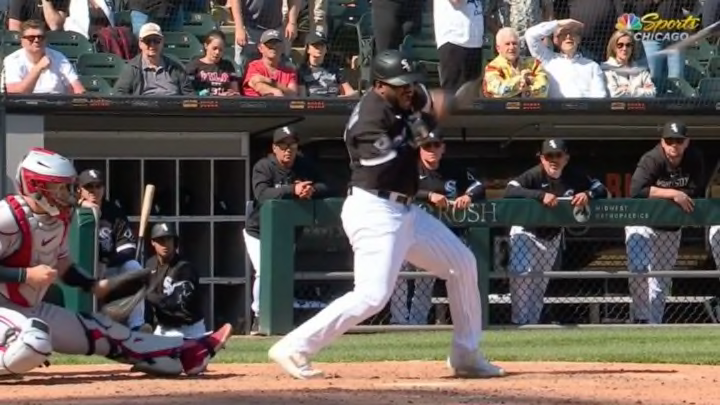 :/ /
On Thursday afternoon, the Chicago White Sox were primed to walk away with a win in extra innings as they loaded up the bases in the bottom of the 10th against the Minnesota Twins with the game tied 2-2. As has been the case with the White Sox this year, that is the exact moment when disaster struck. Hanser Alberto got nailed by an inside fastball but swung at the pitch in the process of being hit. Thus, it was a strike instead of a hit-by-pitch. And it was the third strike. So Alberto was out and the White Sox did not score a run.
This is all par for the course for Chicago, who entered the day sitting at 10-20 and second-to-last in the AL Central. Continuing that trend, the White Sox would let in a run in the top of the 12th and ended up losing.
In summary, this is a classic example of an MLB team snatching defeat from the jaws of victory. And Alberto is gonna have a nasty bruise tomorrow with nothing to show for it. Tough.