Hannah Storm Confronts Horrifying Possibility Aaron Rodgers' Trade Updates Stretch Into August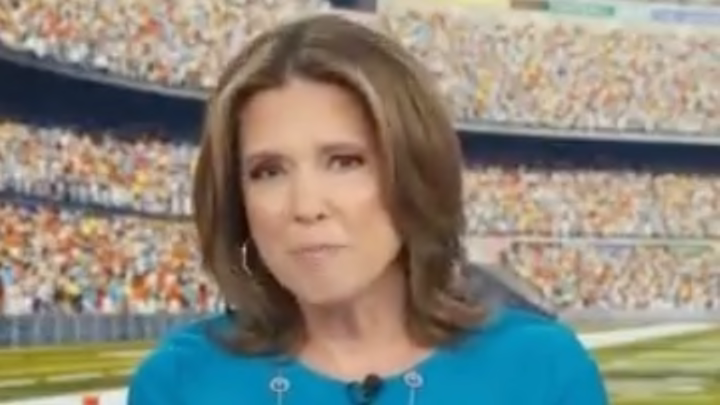 SportsCenter just had Rob Demovsky on to give an update on the Green Bay Packers-New York Jets trade that is totally going to happen this week in concert with the NFL draft, but also might not happen until August. Aaron Rodgers is one of the best quarterbacks to ever play the game and his whereabouts are extremely newsworthy. Yet it's tough to reminder a story that sparked this little joy form the public and those reporting on it that wasn't something more dour in subject. Or one where there's been such a dearth of updates.
Packers fans want to move on. Jets fans want to get started and the rest of America seems to have affected a "wake me up when this actually happens" vibe which, honestly, we could all benefit from. In this specific case no news isn't good news or bad news it's just no news.
So as Demovsky wrapped up another day's report or we'll wait and see, Hannah Storm jumped into the void to serve as an audience avatar.
"August, Rob? August? Please no. I don't even want to thank you for that," she joked.
Rodgers has grown more polarizing in recent years due to his penchant for speaking his mind. But here he's done the rare bit of uniting in that everyone is united in being out on this saga in a way that's somewhat surprising due to its magnitude.
Congratulations?