Blue Jays Hitting Coach Guillermo Martínez Ejected During Lineup Card Exchange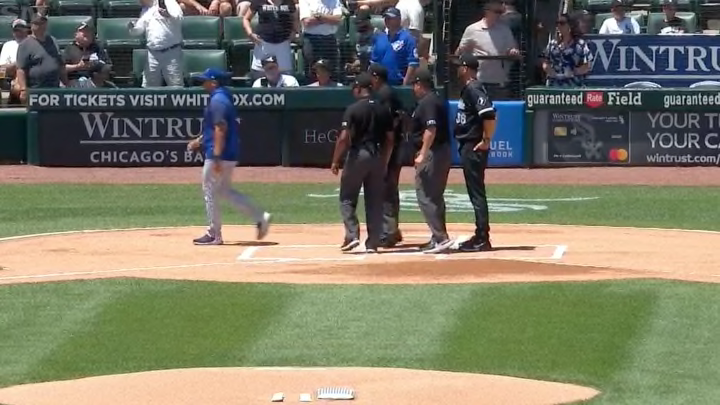 Guillermo Martínez /
Sports fans are collectively prone to exaggeration when it comes to critiquing the performance of referees and umpires, but it really does feel like this year in particular has been a bad stretch for MLB umps. The "ump show" continued today as Toronto Blue Jays hitting coach Guillermo Martínez managed to get himself ejected before his team's matchup with the Chicago White Sox even began.
Martínez approached the umpires at home base before the first pitch for the lineup card exchange. After a lengthy discussion, Doug Eddings tossed him.
Not every day you see that, right? As for the why, it may have something to do with the fact that Eddings was behind the plate last night and didn't exactly do a bang-up job. To say the least.
Listen, nobody's perfect. And that's an especially tough time to have a rough outing behind the plate given how close the score was. But that's bad. And if Martínez was making his grievances known, Eddings should be able to take it.
What will the umpires do next? Stay tuned.