Gregg Popovich Winked After Getting Ejected in a Blowout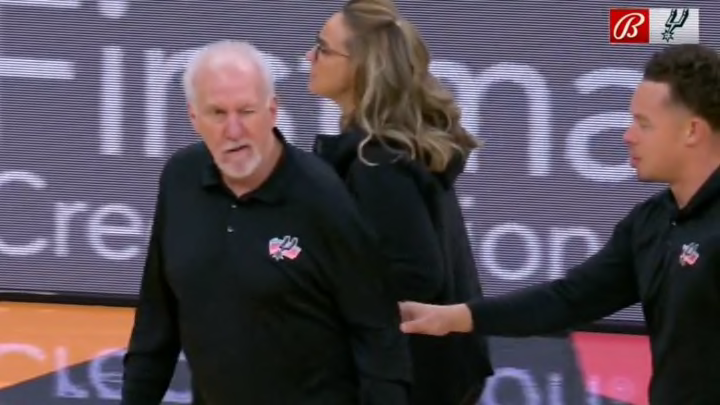 The New Orleans Pelicans nearly doubled up the San Antonio Spurs, 64-33, in the first half on Friday night. Late in the second quarter Gregg Popovich apparently had seen enough and badgered the referees until they gave him two technical fouls and ejected him. Assistants Becky Hammon and Mitch Johnson had to hold him back before things go physical. Or did they?
As Pop relented and walked away, having eared his ejection, he winked at someone and you could almost see the beginning smile. This seems to indicate that Pop really had seen enough. The ejection was probably a mix of trying to fire up his team and maybe giving Becky Hammon some more head coaching experience before she takes over the Las Vegas Aces.