Grant Williams' Face Getting Smushed Into the Court by Joel Embiid is the Image of the Playoffs So Far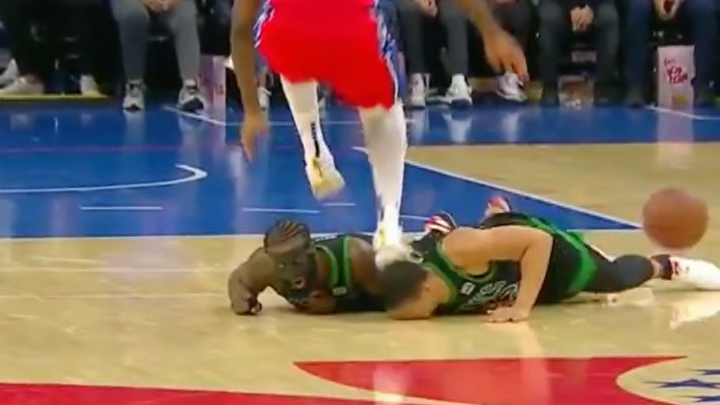 Poor Grant Williams /
The Boston Celtics spoiled Joel Embiid's MVP ceremony last night, winning Game 3 against the Philadelphia 76ers to go up 2-1 in their second-round playoff series. There was quite a scary moment in the fourth quarter, though, involving the league MVP and Grant Williams that gave us the image of the playoffs.
Behold: Embiid accidentally curb-stomping Williams and smushing his face fully into the court.
Williams was okay, fortunately; he got cleaned up and returned to the court shortly thereafter. A mic'd up segment caught Embiid apologizing and the two had a nice moment in the midst of an intense playoff matchup.
I mean, look at this:
Wild stuff. Never know what you're gonna get in the playoffs.