Donovan Mitchell Iced Grant Williams, Who Missed Two Huge Free Throws After He Said He'd Make Both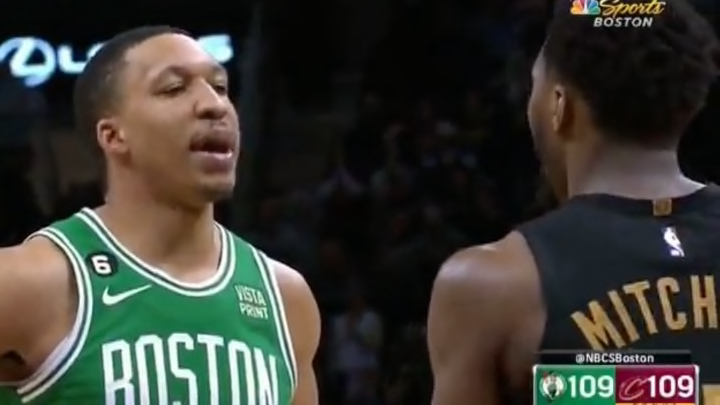 The Cleveland Cavaliers and Boston Celtics went to overtime on Monday night, tied at 109. Grant Williams had a chance to win in regulation after he was fouled with 0.8 seconds remaining in the 4th quarter, but Donovan Mitchell appeared to ice him. All Williams had to do was make one and the Cavs would have needed a miracle. Williams missed both.
As you can see, there was a lot going on there before the free throws. A delay gave Donovan Mitchell a chance to wander into the lane and say something to Williams, who responded. A replay showed that Williams told Mitchell, "I'm going to make both," multiple times. After the first, Mitchell again went into the lane and Darius Garland had to be pushed out of Williams' way by an official.
This is a rough one for Williams. And while the stakes aren't the same, it will probably be mentioned alongside Scottie Pippen telling Karl Malone the mailman doesn't deliver on Sunday. Mitchell probably didn't have a line that good, but the result is all that matters.