Goose Terrorizes Minor League Baseball Game, May Have Ended Up Cooked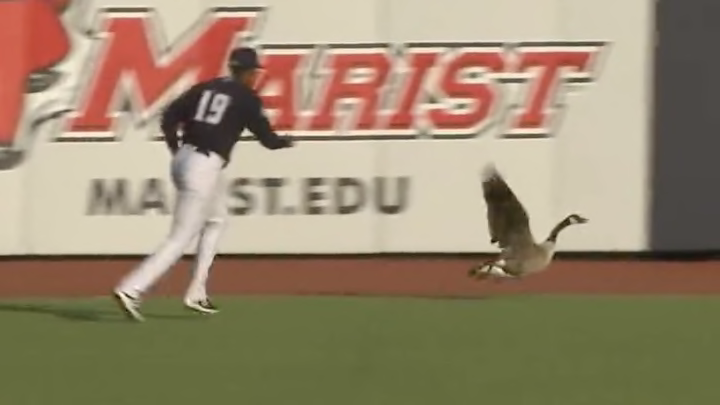 The Brooklyn Cyclones beat the Hudson Valley Renegades, 6-1, on Thursday night. The game took place in Wappingers Falls, NY in front of 1988 people and at least one goose. The goose appeared in the outfield where it was chased around by outfielder Aldenis Sanchez. Between innings the grounds crew got involved.
Unfortunately, there's no way to tell what happened to the goose because the clip ends before he is caught or flies away. However the home team's official Twitter account seemed to suggest they would cook the goose.
And now it seems they have a taste for the creatures.
Let this be a warning to all geese. Stay away from Wappingers Falls. It's not safe for you there.