Here's the Trailer for 'Good Rivals', Amazon's Docuseries on Two Soccer Enemies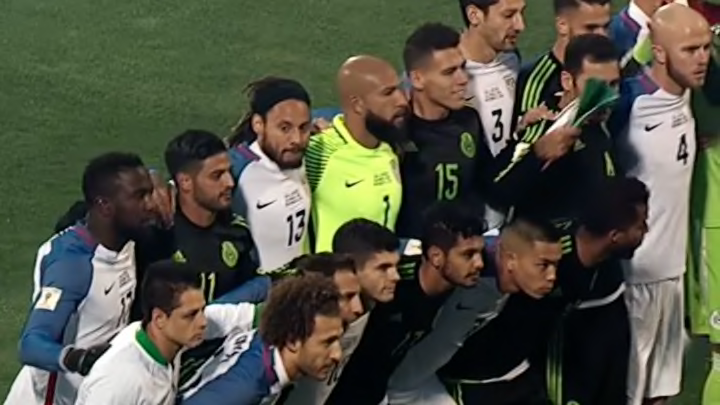 Amazon Prime Video announced today that Good Rivals, a three-part docuseries exploring the unique and intense rivalry between the Mexican and American men's soccer teams, will debut on Nov. 24 and released this trailer. It confirms what we already knew: these two sides do not care for each other. Watch it now so you can feel superior to everyone else who has to wait for it to air during tonight's Thursday Night Football game.
Good Rivals is a co-production from Prime Video Sports and Skydance Sports, with Meadowlark Media and Ocellate. It promises to "peel back the political, social, and sporting layers of a rivalry that has become must-see TV over the past 30 years."
If the U.S. and Mexico were to meet in the World Cup, it would come in the finals. Which probably isn't happening but can you imagine if it did?