Gonzaga Got a Laughably Easy Path to the Final Four Out of the West Region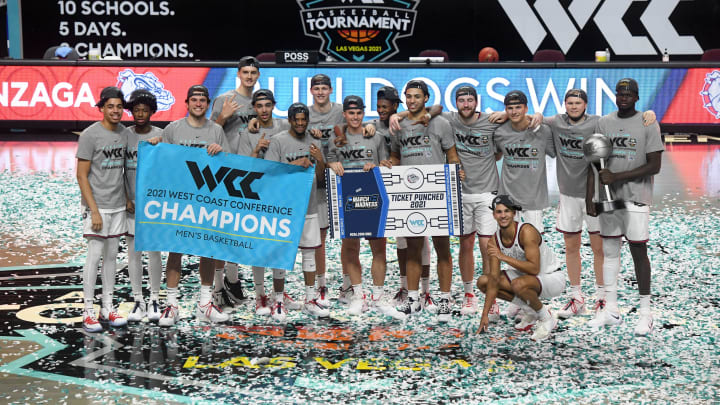 Gonzaga v Brigham Young / Ethan Miller/Getty Images
Gonzaga is the top seed in the NCAA Tournament and the Bulldogs earned that distinction with a historic season. They finished 26-0, dominated the West Coast Conference and also boast big wins over Kansas, West Virginia, Iowa and Virginia. On Sunday, the selection committee rewarded Mark Few's team with an incredibly easy path to the Final Four.
Here's what it looks like:
The crazy part of this region is that Gonzaga has already beaten the second, third and fourth-seeded squads. I'm not sure if that has ever happened before. Meanwhile, fifth-seeded Creighton just got blown out by Georgetown in the Big East title game and sixth-seeded USC didn't make the Pac-12 Tournament final. Neither did seventh-seeded Oregon.
I'm not saying Gonzaga will wind up in the Final Four, but this is an incredibly easy road for such a dominant college basketball team. The Bulldogs earned it by crushing their competition during the regular season. They finished as the top team on KenPom, leading the nation in offensive efficiency and finishing 10th in defensive efficiency.
We'll see if anyone in the West Region can challenge Few's incredible squad.