Gatorade Bath Disaster Mars Maryland Walk-Off Victory in Big Ten Tournament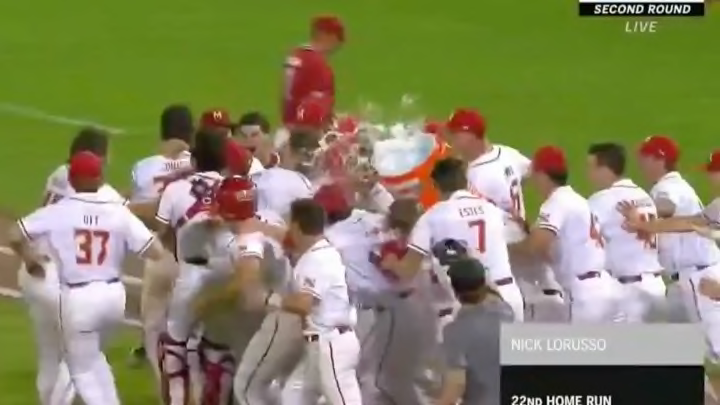 Maryland beat Nebraska, 2-1, in the Big Ten Baseball Tournament. Nick Lorusso hit a walk-off home run in the bottom of the 10th inning to help the top seed in the tournament advance to the semifinals where they will await the winner of tonight's Nebraska-Michigan State game. But let's be honest: we're not here to talk about B1G baseball. One of the Maryland players fell down during the celebration while trying to dump a full Gatorade cooler of water on Lorusso.
That's fifth-year senior Kenny Lippman trying to do it all himself and failing hilariously. This is why teamwork is so important. If you're going to put that much water on the field and not hit your intended target you need to get the tarp out first.