Glen Powell and Sydney Sweeney Awkwardly Rub Butts in 'Anyone But You' Trailer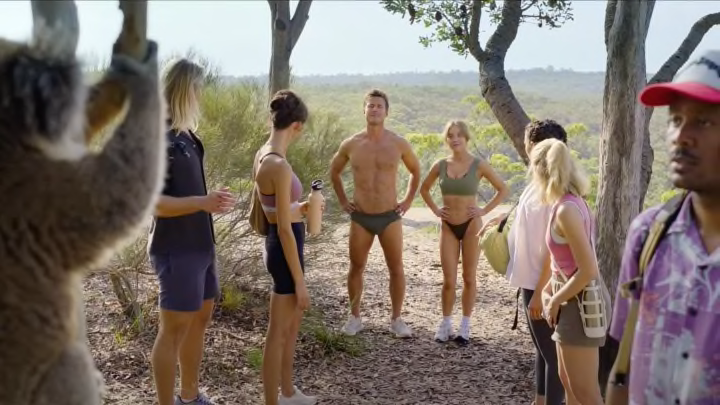 Glen Powell and Syndey Sweeney's new movie, Anyone But You, finally has an official trailer and viewers can officially confirm that these are two very attractive people. Perhaps as attractive as two people have ever been while in one movie. While the preview has been approved for all audiences, just know that children will have questions, such as, "With chemistry like that it's hard to believe the leads aren't dating in real life." Well kid, that's not a question and they aren't, so deal with it.
Anywhere, here's the trailer for Anyone But You featuring the butts of both leads.
There's like two more hours of this. Hopefully the movie has been digitized because actual film of these two would burst into flames. The movie hits theaters on December 22nd, which is generally the time when the most Oscar-baity movies are released, but what else would you expect from director Will Gluck's first movie since Peter Rabbit 2: The Runaway?
This is now two straight days where a trailer for a new Sydney Sweeney movie has hit the Internet, following Madame Web, another story about someone who found a spider in their shorts while on a trip. Could these films exist in the same universe? I don't see why not.
As for Glen Powell... Well, we're all just waiting for his next collaboration with Richard Linklater, Hit Man, to finally reach Netflix. There's no trailer, but the reviews from festivals have been great and the director and actor previously worked together on the flawless college movie Everybody Wants Some!!. Just look at him now.