Giants Screwed by Terrible Roughing the Passer Call on Late Drive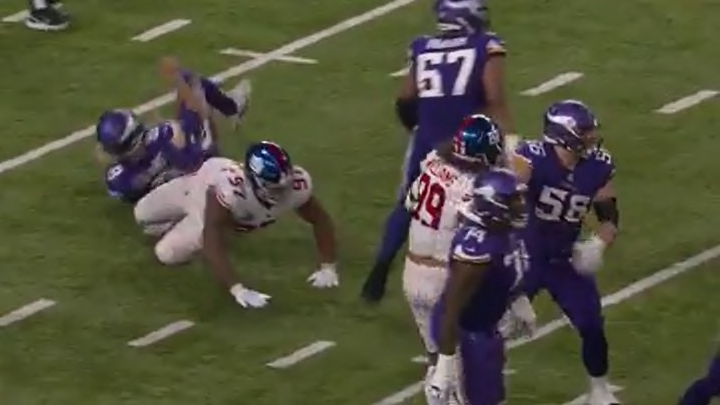 The NFL's officials have had a really bad weekend, but they saved their worst call of all for Sunday. The New York Giants got absolutely screwed by a roughing the passer penalty against defensive tackle Dexter Lawrence.
The Giants led the Vikings 31-24 with 2:33 left in the fourth quarter. Minnesota quarterback Kirk Cousins dropped back on second-and-4 from his own 18-yard line and was quickly swarmed by Lawrence. Cousins managed to get rid of the ball as he was going down, but a flag came out quickly as the play was completed.
Here's what happened:
They called him for swinging Cousins to the ground which ... I'm not sure what he's supposed to do there? There was nothing super violent about it.
Giants head coach Brian Daboll was not impressed.
It wound up not mattering, as the Vikings couldn't convert on that drive and the Giants were able to run out the clock. They won 31-24.