Giants Appear to Get Away With False Start on Touchdown Pass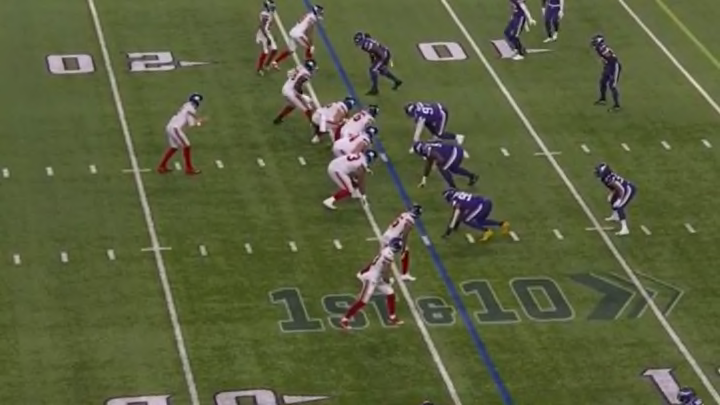 The New York Giants are hanging tough with the Minnesota Vikings in the Wild Card round game on Sunday. In fact, late in the first half, the G-Men took a 14-7 lead on a 14-yard touchdown pass from Daniel Jones to Isaiah Hodgins. While it was a nice play, it looked like New York got away with an obvious false start on the play.
On replay it's clear left tackle Andrew Thomas jumps before the snap and it certainly looked like it was outside of the "acceptable window." He got a step on the defender before the ball was snapped.
Fox rules official Mike Pereira said it may have been too close to call a false start on that play but, yeah, we disagree. Thomas was way ahead of the defender to set up for pass protection. That's way too far.
NFL officials have had a bad weekend and this looks like another missed call.