Media Surprises Joe Judge By Informing Him Recently Concussed Daniel Jones Was Practicing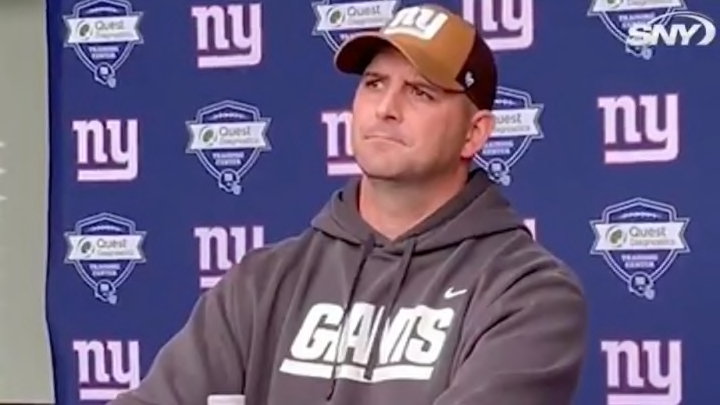 Joe Judge tries to find Daniel Jones. /
Daniel Jones suffered a concussion on Sunday during the New York Giants loss to the Dallas Cowboys. Jones led with his head and went down after a helmet-to-helmet collision with Jabril Cox. Jones was wobbly when he got up and left the game. He was in the concussion protocol, but today he showed up to practice in full pads, which was a surprise to coach Joe Judge.
Judge was informed that Jones was in pads today by a member of the press during his press conference. Judge's reaction was priceless as he tried to confirm this was true. He then gave a funny look to a media member and moved on, ready to talk about anything else.
As funny of a moment as that was... why is Jones practicing three days after he suffered a concussion? It sure feels like he's being rushed back, but maybe the Giants are just taking an old-school approach to head injuries. Maybe someone should have told Joe Judge.