Giants Rookie CB Deonte Banks Thrashes Commanders on Instagram Live After Win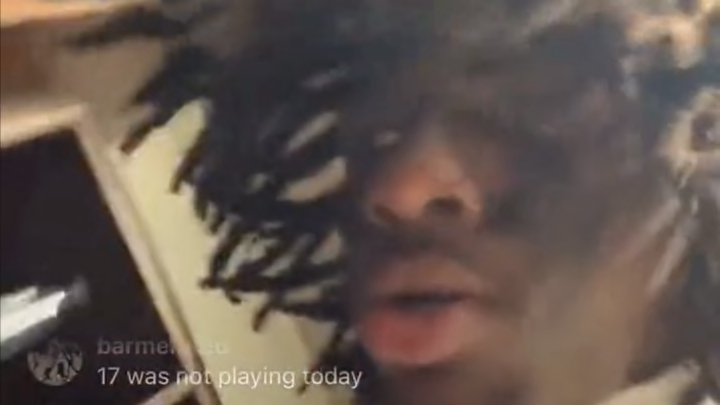 The New York Giants went into our nation's capital yesterday and thoroughly outplayed the Washington Commanders. Magic Johnson, one of our greatest living authors, recapped the action quite nicely.
Everyone is talking about AI but it seems like a way more useful tool would be some sort of Magic generator where gamers can be fired off in his voice en masse.
The victory brought the Giants' record to 3-8 on the year. If they win out and the rest of the league gets the measles then there's a chance they could make the playoffs. Rookie cornerback Deonte Banks was very fired up after the final whistle, though, and took to the Instagram to share some thoughts about the Commanders organization and its top wide receiver, Terry McLaurin.
"You could've came and got me at (no. 16) and they didn't," Banks said. "Now I'm 2-0 against you bum-ass boys. F-ck the Commanders. They think they're slick. They're gonna see me two times a year til the end of my career. Two times a year. Should've came and got me."
Banks grew up in Maryland and is a Terrapin. Washington could have shopped local with the 16th pick in the NFL draft last spring but instead opted to select Emmanuel Forbes. Banks went 24th, obviously to the Giants.
"Did (no. 17) play today?" Banks asked about McLaurin. "That's all I wanna know. Did he play today? Did he play? I just wanna know if he played."
McLaurin did play with minimum impact, catching five balls for 43 yards.
This is certainly a lot of trash-talking following a game featuring teams with a combined 7-15 record. But motivation is motivation.