Georgia Senate Passes 'Todd Gurley' Bill that Enables Jail Time for Paying College Players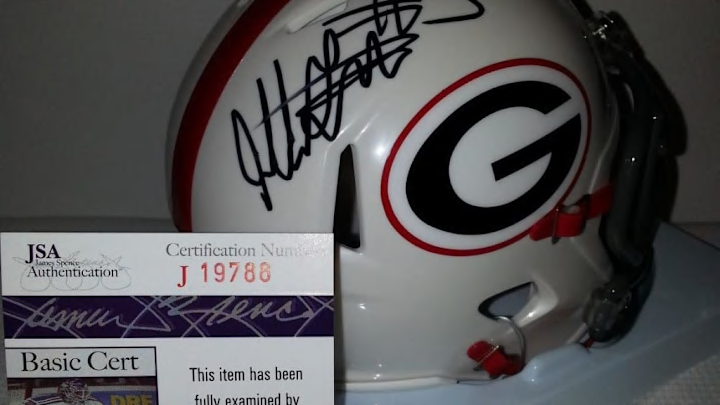 The Georgia State Senate overwhelmingly passed a bill — 48-4, according to theSt. Augustine Record — to make it illegal for memorabilia brokers to tempt college players to compromise their eligibility. The Atlanta Journal-Constitution, which deems it the 'Gurley' Bill, adds that violators of the law could be subject to a $5,000 fine and a year of jail time. The Senator who introduced the bill compared paying players to selling alcohol to minors.
Todd Gurley, as you probably recall, was declared ineligible by Georgia after receiving money (not that much, either, in the grand scheme of things) to sign autographs. He was only caught when the jilted memorabilia dealer snitched after the running back had signed items for other brokers, flooding the market and making his investment lose value.
The bill now sits at the desk of governor Nathan Deal to be signed into law. It goes without saying that this is a pretty absurd way to go about solving this problem. Legislators would be better served pushing for players who generate bonkers amounts of revenue for their school to be permitted to capitalize on their own likenesses.