George W. Bush Accidentally Calls Invasion of Iraq 'Unjustified and Brutal' While Discussing War in Ukraine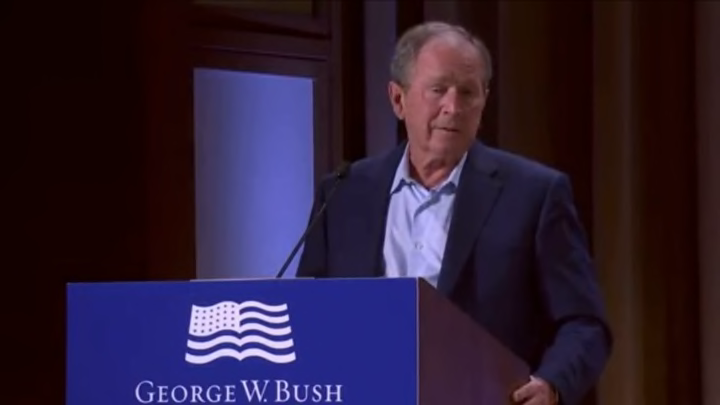 George W. Bush spoke about election security today at the George W. Bush Institute at Southern Methodist University in Dallas, Texas. During his remarks he discussed the war in Ukraine and made an unreal Freudeian slip.
"The result is an absence of checks and bnalances in Russia and the decision of one man to launch a wholly unjustified and brutal invasion of Iraq. I mean of the Ukraine."
Bush then chuckled and noted that he's 75-years old as the crowd laughed at the error. Bush launched the invasion of Iraq in 2003 as part of the War on Terror in response to the 9/11 terrorist attacks. Similar things have been said about the Iraq War ever since.