George Mason Fan Receives Shocking News During Fordham Game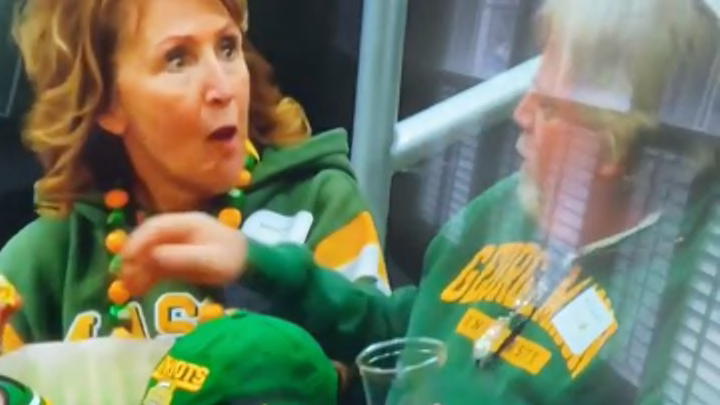 March is becoming increasingly mad with the conference tournament games delivering peak excitement and thrilling ending after thrilling ending. Some of the crew here who went to schools that have high aspirations in the NCAA Tournament have already ramped it up to 11. One of our colleagues, Liam McKeone, is trying desperately to get in on the action. Moments ago he offered up that Fordham, his alma mater, is locked in a tussle with George Mason.
At first it seemed a tall task to work this information from a second round Atlantic 10 matchup onto the website but then, like Dr. Ian Malcom taught us, life found a way.
You can't script fans. Unless you're a video game programmer. I guess in that case you are sort of scripting fans. Or if you're coming up with cheers for Boston sports crowds to chant. That's a form of scripting.
Anyway, a real barnburner brewing between Fordham and George Mason. And a barnburner of a conversation in the stands.