George Bush Claimed He Coined the Phrase "You Da Man" At a Baseball Game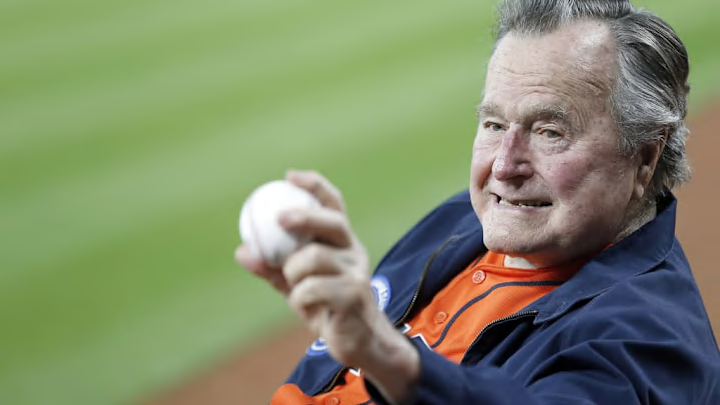 There is no shortage of pieces on George H.W. Bush's love of sports — and baseball in particular — in the wake of his death. Before getting into politics, he was a first baseman for Yale and played in the first two College World Series. He maintained a strong passion for the nation's pastime for decades and was a fixture at Houston Astros games. It was at one of those contests where, to hear him tell it, one of his finest moments materialized out of thin air.


One he should have been collecting royalties on for years to come.
From the New York Times:
One of the only things that 41 ever boasted about was when he began hilariously claiming, after he got out of office, that he had coined the phrase "You da man" in the '60s. "He maintains he was inspired to shout it to the Houston Astros' Rusty Staub as he rounded third base following a home run, and it slowly caught on from there,'' Doro Bush wrote in her book on her dad.


Yeah, that's right. "You da man," like all things, was invented by someone. That someone could have been George H. W. Bush. You know, the guy that definitely does not come to mind when you hear it.
The ultimate big, if true. And funny, if just in jest.