Geno Smith Put His Finger in I.K. Enemkpali's Face, Then Got Punched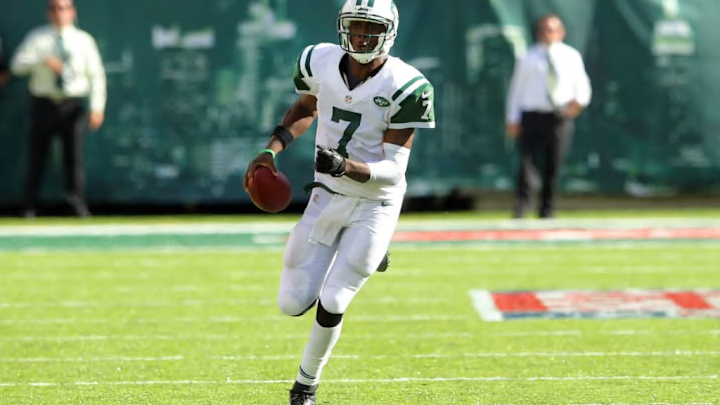 It's early in the Geno Smith broken jaw saga, so most of the reaction is knee-jerk. Details are scarce, which means plenty of mockery. The Jets remain a laughingstock. They were going to be a sub-.500 team before Smith was lost for 6-10 weeks to jaw surgery; they'll still be a sub-.500 team with Harvard's Ryan Fitzpatrick at the helm.
The real question here is what the hell happened? How come nobody broke up an argument between QB1 and a backup linebacker?
The above tweet from the NFL Network's Ian Rapoport is the only detail so far in the fight. It only leads to more questions, many which probably won't be answered anytime soon. This, more speculation. Here's what I want to know:
1) Having just seen Cam Newton fight with a defender in Carolina, is it reasonable to think the Jets had a talk about this? Hey guys, we don't fight our QB.
2) Why is the QB talking smack to a backup LB and wagging a finger in his face?
3) Why did nobody step in to tell Geno to chill when this was happening?
4) These eruptions can happen in an instant … or perhaps something was brewing. The first time a guy puts a finger in your face, do you punch him out? Or was this not the first time?
Jets fans have questions.