Geno Smith, Kenneth Walker III Get Into Heated Argument on Sidelines During Seahawks-Rams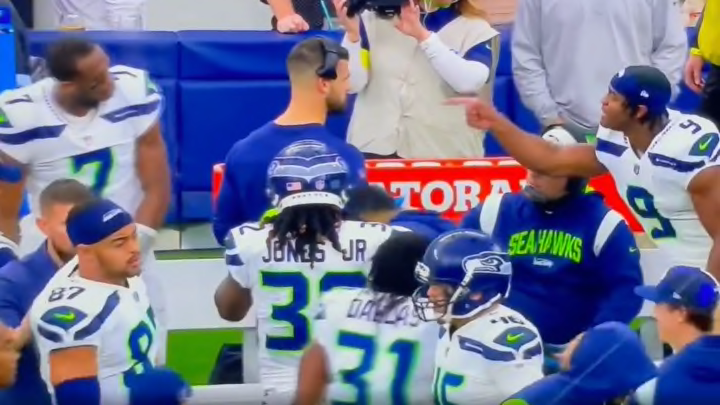 Geno Smith v. Kenneth Walker III /
The Seattle Seahawks are playing the Los Angeles Rams today. Seattle needs the win if its wants to keep is playoff hopes alive and the Rams are floundering as all their superstar players have hit the injured list. It is up to Geno Smith & Co. to take care of business against their banged-up rivals.
Things didn't get off to the best start. The Rams jumped out to a quick 10-7 lead and after the Seahawks were forced to punt, Smith got into a heated argument with rookie running back Kenneth Walker III on the sidelines.
The previous drive had ended after a Rams defender managed to waltz into the backfield and harass Smith on a third down. It seems likely, then, that Smith said something to Walker about missing the blitz pickup and Walker responded in kind because he doesn't believe he was at fault.
Either way, they hashed things out well enough because the Seahawks would go on to score with their next possession and take a 14-10 lead.