Latest NBA Leads
Gary Payton II Replaces Fan's Drinks After Spilling Them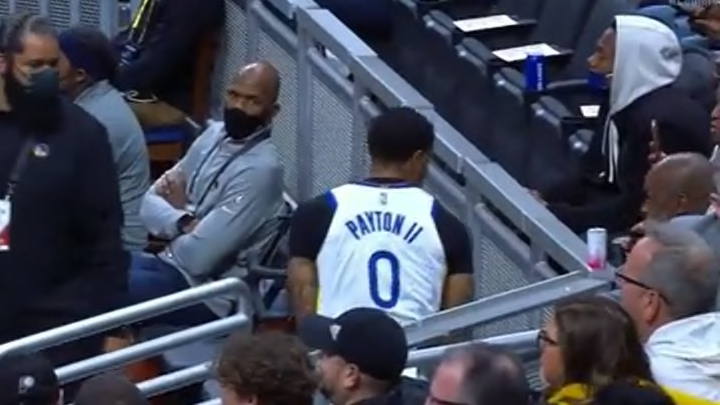 Gary Payton II /
Gary Payton II is nothing if not a gentleman. The Golden State Warriors guard has been a really nice role player for the team this year. On Monday night, he played the role of ambassador and bartender after knocking over a fan's drinks.
Payton immediately apologized for spilling the drinks, provided a towel for cleanup, then politely asked an usher to replace the beverages. An all-around standup performance from the 29-year-old. Thank goodness he was mic'd up for the whole interaction.
Check it out:
Look, those drinks are expensive, spilling them is a big-time waste. Good on Payton for helping those folks out so they didn't have to take out a second mortgage just to get a buzz on.
The Warriors beat the Indiana Pacers 102-100 in the game. Payton had three points on 1-1 shooting, with a steal and a block in nine minutes. His biggest contribution to the night happened in the stands.