Game 4 of ALCS Postponed Due to Weather [UPDATE]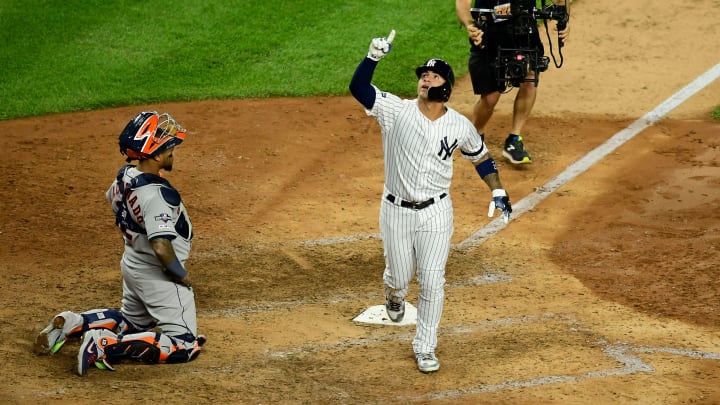 League Championship Series - Houston Astros v New York Yankees - Game Three / Emilee Chinn/Getty Images
There's a storm brewin' in New York City. Unfortunately, that is not a metaphor. There is a literal thunderstorm brewing, and according to forecasts will coincide with the beginning of Game 4 of the ALCS between the Astros and Yankees. As a result, the game has been postponed, as Jeff Passan reports.
Barring something unforeseen that would allow for the game to be played tonight, this would result in five straight games played this series. Neither team will get a day off after traveling back to Houston if necessary, which will play a role for both squads.
Rainouts in baseball are usually nothing more than a disappointment, but this changes everything in a playoffs series. It will be fascinating to see how both managers choose to utilize this unexpected day off on Thursday.
UPDATE: MLB has released a statement officially announcing the postponement and the schedule for the upcoming days.