Officials Don't Review Obviously Incomplete Gabe Davis Catch Late in Bills-Vikings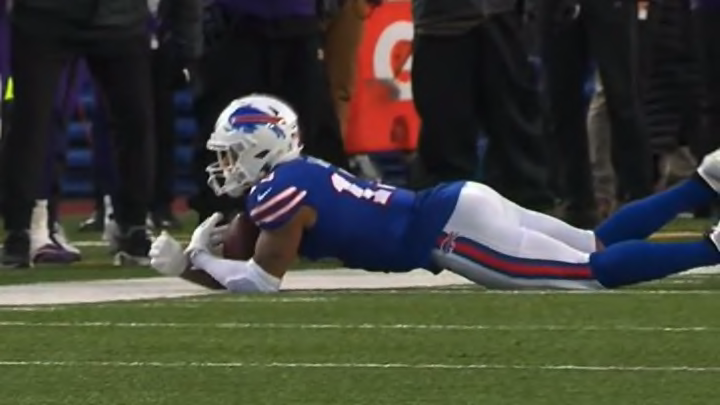 The Buffalo Bills got incredibly lucky on their march to tie up Sunday's matchup with the Minnesota Vikings. During a last-ditch drive down 30-27 late in the fourth quarter, officials declined to review a "catch" made by receiver Gabe Davis. Replay showed he didn't actually secure the ball. The Bills wound up kicking a field goal to send the game to overtime.
The play came as Buffalo faced second-and-2 at their 40-yard line. Josh Allen hit Davis for a 20-yard completion. Two plays later they hit a 29-yard field goal.
Here's the replay:
It's clear on replay that isn't a catch. Under two minutes, that call should have been automatically reviewed by the officials. Instead, the Bills ran a play and continued marching.
Fox officiating expert Dean Blandino was unequivocal: It was not a catch.
The NFL is going to have to explain itself for this mishap.