Wall Street Bros Have Incredible Time at Orioles Game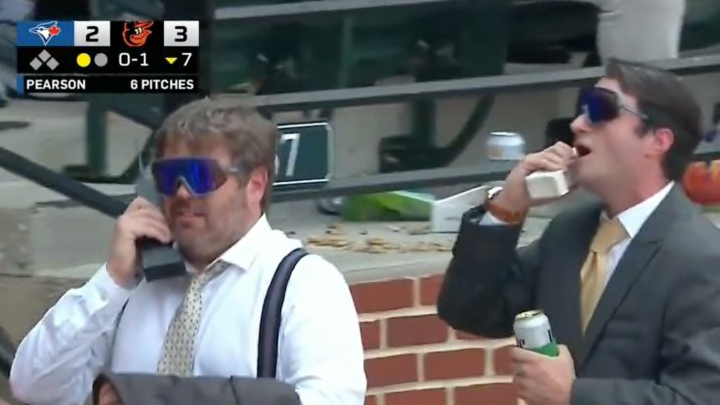 The Baltimore Orioles are putting together quite a nice little season. Yesterday they took down the Toronto Blue Jays, 4-2, and moved to 43-25. The vibes are immaculate and even the most committed businesspeople are carving out time to see what Adley Rutschman will do next on a Thursday afternoon.
Look no further than these deals-oriented dudes walking around the concourse while also buying low and selling high.
It must be an incredible feeling to cook up such a bit with your buddy, find the perfect attire and then see it all pay off by getting on regional television. It's the simple joys in life.
These two are either on the phone with Michael Jordan pitching him on Nike or working with Good Morning Football producers to make sure the next Wall Streeters segment really pops. Probably didn't even complain about paying $11 for canned domestic beers because that's just the free market at work, baby.
We haven't seen such cinema at Camden Yards since Bunk and McNaulty realized Perlozzo could be pretty quick to yank a pitcher.