Frankie Lasagna Missed His Chance at History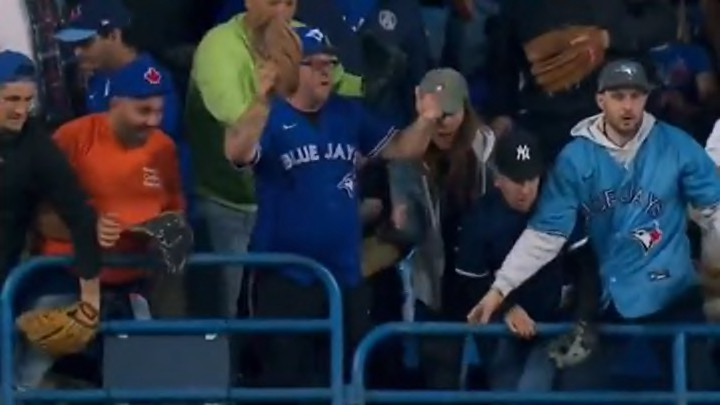 Aaron Judge tied Roger Maris' American League record by hitting his 61st home run Wednesday night. As the New York Yankees slugger sent a sinker from reliver Tim Mayza over the left field fence at the Rogers Centre, one Toronto Blue Jays fan had a chance at immortality. And it fell out of his reach.
Here's video of the home run:
Here's another look:
The fan just missing the catch is Frankie Lasagna. No, really. And he came inches from MLB history. And a sizeable payday.
Mr. Lasagna (that's something I never thought I'd type) is a 37-year-old Toronto restaurant owner. Because of course he is. He claimed he would never bring a glove to a game but decided to solely because of Judge's chase of Maris' record. And he came ever so close to being part of that.
As it stands, Mr. Lasagna (still weird to type) will end up on highlight reels for the rest of his life. So that's something.