Frankfurt And Rangers Fans Brawl Before Europa League Final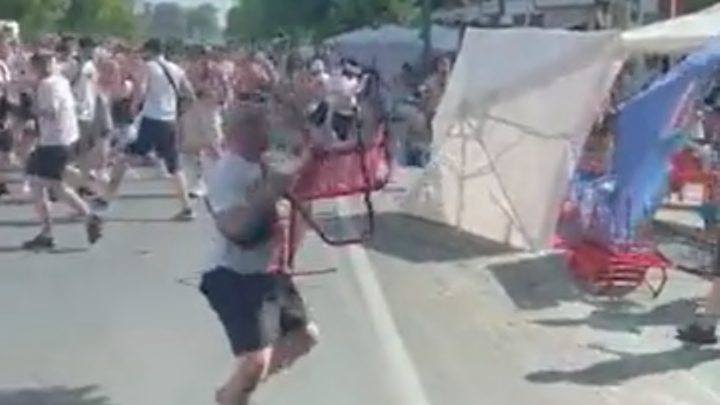 Frankfurt and Rangers are facing off in the Europa League Final in Seville on Wednesday and it should be a fascinating battle. But before the match began, fans of the teams engaged in a vicious brawl in the streets outside the stadium.
Here's another angle:
Here's a video of some of the aftermath in which the destruction and some blood is clearly visible:
On Sunday, the two fanbases seemed pretty peaceful. Here's video of them having a sing-off in Malaga:
The actual match got off to a much more calm start, with both sides scoreless through 25 minutes. Hopefully there aren't any more incidents in the stands or after the match.