Francisco Mejia Had the Most Embarrassing Strikeout Ever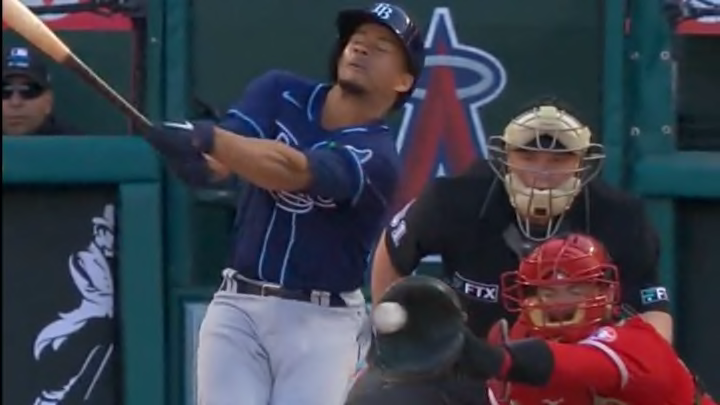 Francisco Mejia went 0-for-4 at the plate on Wednesday night during the Tampa Bay Rays' 4-2 win over the Los Angeles Angels. During the 7th inning he struck out on a pitch that was so far inside that it actually hit him right in the left pocket. It's a good thing he didn't have his phone or keys in there or it could have really hurt.
So the bad news is he struck out on a pitch that hit him. The good news is, the Rays actually beat Shohei Ohtani and the Angels, 4-2. Ohtani gave up only one run in six innings and struck out five. At the plate he went 1-for-4 and stole a base.
Looks a lot cooler than striking out on a pitch that hits you in the hip.