Latest Mma Leads
Francis Ngannou's Hometown in Cameroon Went Wild at 5:15 AM When He Knocked Out Stipe Miocic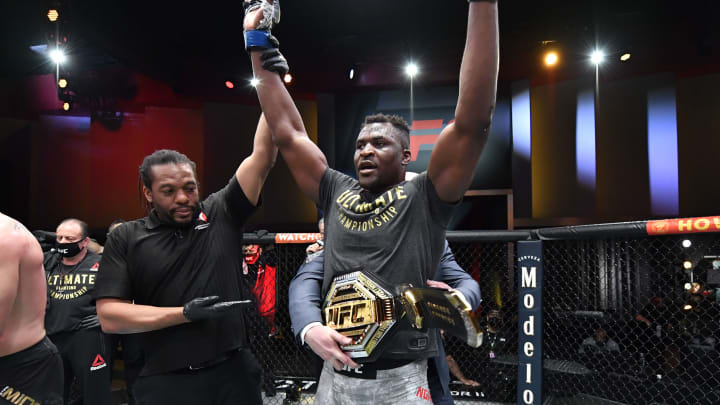 Francis Ngannou gets his belt. / Handout/Getty Images
Francis Ngannou won the UFC heavyweight championship at UFC 260 by knocking out Stipe Miocic. The fight ended around 12:15 am on the East Coast, but it was already 5:15 am in Ngannou's hometown of Batié, Cameroon. Whether people stayed up all night or set an early alarm, a pretty good crowd gathered and went crazy when he put Miocic to sleep.
Ngannou is obviously a big deal in his hometown. He originally left to pursue a career in boxing. He arrived in France with nothing. In 2013 he made his MMA debut. By 2019 he had enough to start the first full MMA gym in the country in Batié. He obviously has used it to his own advantage.
No wonder one Stipe Miocic was no problem for Ngannou.