Fran Tarkenton Would Be "Scared S---less" If He Were in Tampa and Picked Winston Over Mariota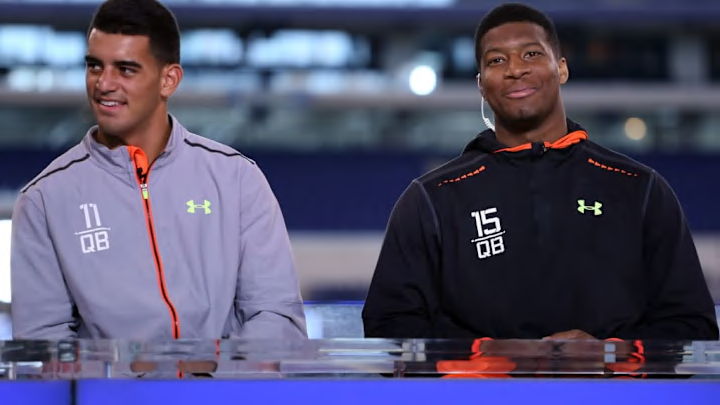 Marcus Mariota looked way better than Jameis Winston last week. While it's probably too soon to make any grand sweeping conclusions about how their careers will end, this was the first we saw of them on this level, and formed some impressions. The Tennessean caught up with Hall of Fame quarterback Fran Tarkenton, who opined:


""You look on the other side, the No. 1 pick, Jameis Winston, he was a deer in headlights," Tarkenton said. "He was uncomfortable. He didn't know where to go with the football. He threw his first pass for a pick-six. I mean, he may figure it out tomorrow or next year or later on, but your guy (Mariota) has figured it out. Your guy has a great chance of being a really good quarterback and maybe even better than that."
""The other one, if I'm in Tampa Bay, you know what I do today? I'd be scared s—less," Tarkenton said. "I put my No. 1 pick, passed over Mariota for this guy, and (Mariota) proved he can play at this level, and this guy we've got hasn't proved it.""
In the past, Tarkenton did not like Johnny Manziel.