News
FOX News Reacts to Superman's New Slogan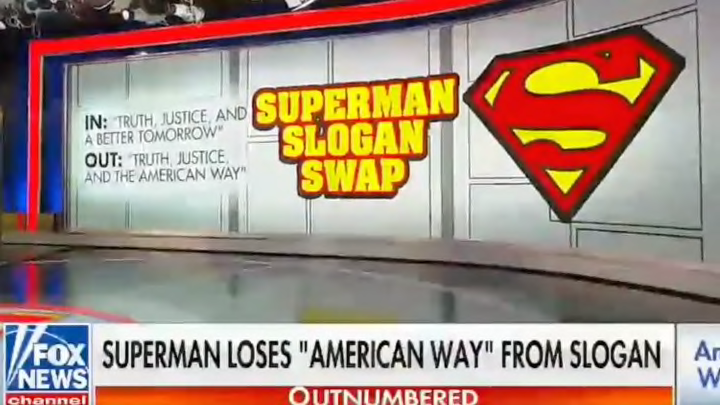 FOX News /
Superman has a new slogan, which is probably news to anyone who isn't an avid comic book news consumer. The chief creative officer and publisher for DC, Jim Lee, announced yesterday that Superman's new mission statement is "Truth, Justice, and a Better Tomorrow," which is a slight alteration on his old one, "Truth, Justice, and the American Way." The old slogan was first used in the 1940s to help rally support for American troops fighting in World War II and stuck around.
FOX News reacted to this today and believed it to be yet another example of the detrimental impact "woke" culture has on society. Harris Faulkner believes the change is telling consumers to not love America and decried that on today's episode of Outnumbered.
Who knew Superman could be so divisive?
UPDATE: Here is a teaser for segment with the buzz words "cancel culture" about Superman. Below that you'll find Brian Kilmeade suggesting we collectively boycott Superman.