Latest Mlb Leads
FOX Sports Debuts New Scorebug For MLB Playoffs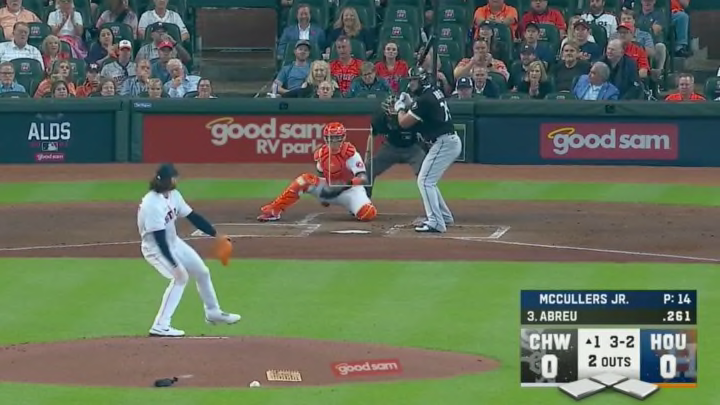 The new scorebug /
The 2021 MLB playoffs really got rolling after the two Wild Card games were settled as the Chicago White Sox faced off against the Houston Astros on Thursday afternoon. Viewers may notice that there is a different scorebug graphic in the bottom right-hand corner of their screen while watching on FOX Sports (seen above).
Here is a before-and-after to jog your memory.
As a whole, the audience is rather resistant to change and the early returns are not super positive. For my money, it just seems too... busy? The old graphic was nice because it gave you exactly what you needed to know with no bells and whistles. Straightforward stuff. The new one is shiny and the colors pop and everything but it draws your attention away from the game just a bit.
Maybe that's just because it's new or maybe I'm just older and crankier than my age suggests.