News
Fox News' Giant Christmas Tree Burned in Fire, Arson Suspected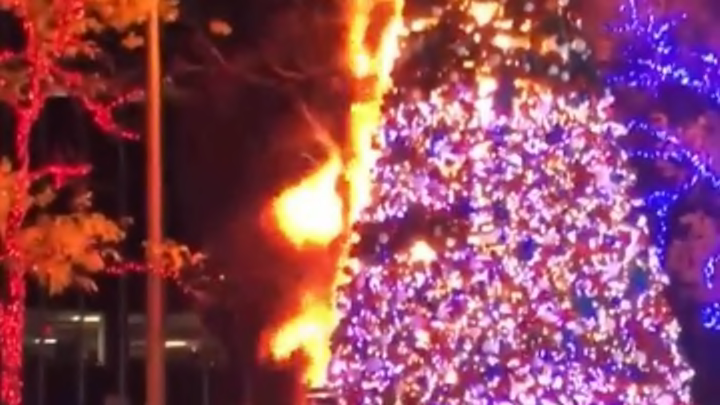 Fire engulfed and seriously damaged the 50-foot Christmas tree outside of Fox News' Manhattan headquarters overnight. Arson is suspected and police say they have a suspect in custody.
Fox News security spotted the 49-year-old man climbing the 50-foot-tall tree at the center of Fox Square just after midnight. The Sixth Avenue and 48th Street location is in the heart of Midtown. 
NYPD officers arrived at the scene and saw the suspect running from the location. They took him into custody before filing charges. City firefighters managed to extinguish the blaze. 
The phrase "went up like a Christmas tree" is only going to get stronger after this because that thing really became a roaring tinder box. Usually takes a post-New Year's browning to generate this type of heat. Some of you laughed when the network claimed there was a war on Christmas but this is what it would look like. Not since the Grinch has someone attempted something so brazen. And in this case, there seems little chance of redemption. Tough to imagine the charged party hopping on Fox & Friends to carve any roast beast.