Footage of Jalen Rose Playing Golf Is Not Suitable for Most Audiences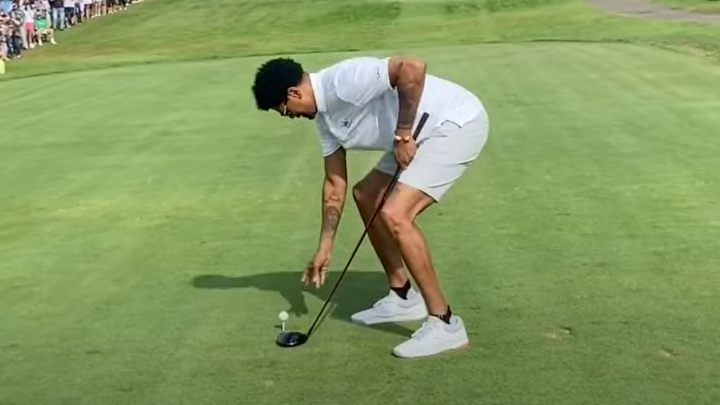 Jalen Rose participated in the Ally Challenge Celebrity Shootout in suburban Detroit yesterday to raise money for a worthy cause. This comes on top of the work he does with Jalen Rose Leadership Academy, so we should be perfectly clear that he's one of the people out there fighting the good fight. With that out of the way, let's examine some horrific video tape of the beloved Wolverine making a mess of his tee shot(s) at No. 17.
Rose swung no fewer than five times without making contact before Jack Nicklaus couldn't take it any more and walked out to the tee box with some tough love disguised as advice. Armed with this new knowledge, Rose absolutely piped one-- er, managed make some contact on the sixth attempt.
Rose was the consummate entertainer his entire round, treating fans to the rare try-to-catch-your-own-drive routine on No. 10.
We can and should laugh but it's pretty impressive that he's confident enough to go out there and do stuff like this in public when it's the worst nightmare of many weekend hackers who tense up when one other person is watching them play.